CCHCRC, Day 12
Jennifer Love Hewitt has nice tits
, October 20, 2004
Reviewer:
lefthandof power (Memphis, TN)
- See all my reviews
That's about the best that can be said about this movie.
Here's your costume. Nap time!
Garfield!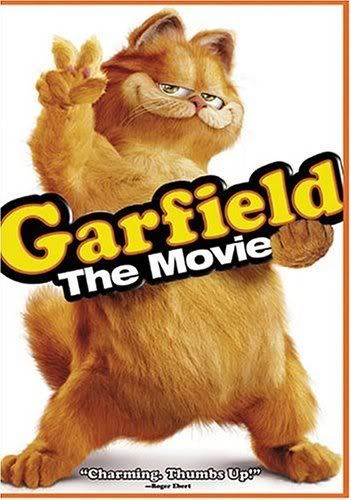 Does the cat of fatness and large color of orange explode on
, October 21, 2004
Reviewer:
Mark Twain Part II "Sammy" (Example, Texas)
- See all my reviews
Why no this statemnent that I puprosed before hand not one on my arm would now will appear to not be of truth. For why does the disc contian movie that is below goodness level of medium? Let us go ask people created such horrible movie. Please person there on there computer right now reading this content of review? Money is of no use on purchasing video disc with contain such movie as CAT: the Garfiled.
123546 stars
, June 14, 2004
A Kid's Review
THIS IS THE BEST MOVIE EVER+THE ANAMATED SHROT WAS VERY,VERY,FUNNY. LOVE IT. WATCH IT NOW.THE CAT IN THE HAT WAS THE FLAT IN THE HAT.I WANT TO BUY THE DVD OR VHS NOW.COOLOO. ITS ALL ABOUT MEAOW.GARFIELD THE MOVIE IS THE BEST.
0 Stars For the Movie 3 For Jennifer
, June 12, 2004
Reviewer:
A viewer
The movie just wasn't funny. They got the charaters all wrong, the animation was cheasy, and it wasn't even close to the comic book!!
But I was willing to sit throuh it to the end because Jennifer-Love-Hewitt and her fine behind. She wore nice tight/short dresses and did alot of running.
IT WAS GLORIOUS!!!
I guess you could say she was the only asset to the movie(: