CCHCRC, Day 17: JUDGEMENT DAY
Look, if you still don't have a Halloween Costume, it is definitely not my fault. I, and the loyal critics of amazon.com, have provided you with a multitude of great ideas, and we're smarter and funnier than you are. So, I hope you get lots of candy, because then when I beat you up my reward will be ever greater. I am the greatest!
One of my alltime favourites
, April 5, 2004
Reviewer:
Michael Severin "michaelseverin" (Hannover, Lower Saxony, Germany)
- See all my reviews
I heard the first time of them in summer 1995 when i watched a video on mtv. Some days later i bought [hit album from Halloween Costume #17] and i really have to say this is the onliest cd i still hear after nearly ten years. I like every song of the album, my personal favourites are still "hannah jane", "only wanna be with you", "hold my hand", "going home" and "time". In the early summer '96 i visited a concert of the band in Hannover, Germany. The played in a small hall in front of an audience of approx. 1000 people but it was the best concert ever in my opinion. To me [Halloween Costume #17] is still going strong. Buy the album, RIGHT NOW!
Well, that makes one of you, Hanz. This one is for all you people who keep asking for group costumes, but one of you will have to be black, so just forget it. HALLOWEEN IS RUINED.
Hootie and the Blowfish!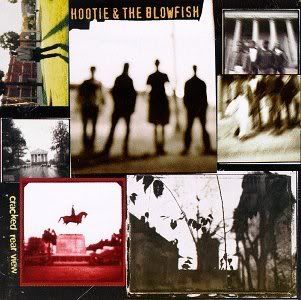 This is the worst costume idea I've ever had, because I hate you and I hate Halloween and I hate Hootie and the Blowfish and I hate honey mustard dressing and I hate cottage cheese and I hate that I ever started this stupid thing. SO FUCK EVERYTHING.
Very Well Done!
, October 2, 2000
Reviewer:
Jason (Baltimore, MD)
- See all my reviews
As a fan of oldies and celtic music, I am proud to say that Hootie holds the distinction of being the only "modern" group that I listen to on a regular basis. Unlike many of today's groups, there is something very pleasing and refreshing about their sound. Although many of the tracks have a somewhat depressing theme,
such as drowning,
or the desire to be with or away from someone, the album itself is not depressing. Rucker and his crew manage to pace the album nicely, which only adds to the experience. The songs are very easy to relate to, and although it is difficult to understand what Rucker is saying at times, I still consider this one of my favorite albums. I encourage everybody to buy this CD.
THE BOMB!!!
, January 7, 1999
Reviewer:
A music fan
This CD is the BOMB! If you want to hear some real music this is the CD!
Hootie and the Blowfish are the BOMB!!!!
This is by far the best CD I've ever heard!!!
blowfish
, June 9, 2000
Reviewer:
A music fan
hootie and the blowfish? what kind of name is that?
this cd blows fish.
hootie and the blowfish is a prank