This Weekend Was Lame, But This Post Is Lamer
Disaster.
We are heading towards disaster.
All this time I've been helping you fools, when I should have been helping myself. I thought I had Halloween under control this year, but I totally don't. I had a sweet costume planned, and I thought it would be easy to pull off, but apparently kelly green isn't as popular a color as it used to be, and this is not the season for white (i.e. white that I can dye kelly green).
At the very fucking least, I have my backup Halloween costume.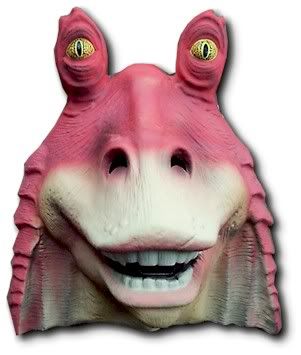 ME TINKS DIS BE DE BEST HALLOWEEN EVA?!